Unleash Your Full Potential with All-In-One Healthcare Education for Outdoor Women.
What You Get
Over 30 hours of courses that are evidenced based by licensed health care providers (see list below!)

$4500 value!

One LIVE webinar each month (see schedule below!)

$1200 value!

4 Pillars of Health Self Guided Program 

$399 value!
But Wait There is More...
  20 NEW courses added every year
Outdoor Women's Wellness T-Shirt and Sticker (you can't get it anywhere else)
Supplement discounts
Discounts to other brands we trust
Access to our Base Camp community 
 For your Price of... $12.42/ month*
*Paid annually
Are you ready to make a difference to your health? Join a FREE 5 day trial to try it out for yourself. You won't know the quality of the information provided until you experience it. And we know you will love it. 
Why so cheap? We truly believe that our healthcare system has lacked the education that people deserve. All individuals deserve to have the tools to improve their health for daily life, outdoor sport and longevity. 
4 Pillars of Health
Our signature course that guides you through the basics of physical health, mental health, nutrition and sleep. This is a great starting point to know where to dive into next. 
Physical Health
Posture and Positioning for Everyday Life
Training & Rehabilitation for Climbers
Breathwork: Where to begin
Concussions: What to do & how to recover
'Core Training' Basics
Bike Fit 101
Hangboarding & Core First for climbers
Training & Rehabilitation for Runners
Introduction to Zone 2 Training: How to get started
Nutrition
What to be a Plant Based Athlete? Here is how
Performance Nutrition for Mountain Athletes
How does menstruation Impact Nutrition Needs for Athletes
Body Image Workshop
Determining How Much Protein you Need: Calculations + Sources
Hydration- How to Determine how Much you need
Mental Health
Anxiety in Outdoor Sports: Causes & Coping Strategies
Tips on Improving Communication Within Any Relationship
Understanding and Overcoming Fear in Outdoor Sports
Grief From Loss (coming soon)
Women's Health
Pelvic Floor Dysfunction for Women- Where to Begin
Post Partum Recovery
Pelvic Floor: What it is and How to Train It
How Does your Pelvic Floor Affect Your Hips + Core
How does the Menstrual Cycle Impact Our Training Needs
Exercises + Training During and After Pregnancy
General Health
Maintaining Bone Density (coming soon)
Intro to Blood Work: What does your blood work mean (coming soon)
Pre-diabetes: A holistic Approach (coming soon)
Welcome to Medapause: Everything you need to know (coming soon)
Exercise
16 Minute Yoga | UNWIND | Slow Flow to Restore
40 Minute Yoga | NOURISH | Slow Recovery Vinyasa Flow
43 Minute Yoga | AWAKEN | Full Body Flow
Yoga for Climbers
Yoga for stability training
Yoga for balance 
15 minute Core Routine (coming soon)
Balance Testing instruction (coming soon)
Gentle Nutrition: Eating & Fueling Mindfully with Jessie McGinty, MS, MPH, RD
When becoming a member you get access to our monthly live webinars. You won't want to miss this one. Get it for FREE, sign up for our 5 day trial.
Upcoming Live Webinar Schedule:
Gentle Nutrition: Eating & Fueling Mindfully with Jessie McGinty, MS, MPH, RD
Tuesday, October 24 at 5:30 pm PST
Prehab to Backcountry Skiing and Snowboarding with Dr. Zoe Caliendo, PT
Thursday, November 16 at 6 pm PST
Identifying, Understanding, and Unlearning Codependency in Relationships
with Haley McSweeney, M.A., LMFT
Thursday, December 7 at 6:30 pm PST
Nicki S. 
⭐️ ⭐️ ⭐️ ⭐️ ⭐️
I love being an OWW member! The access to healthcare professionals who understand an active lifestyle is so unique and invaluable, plus the variety of topics they cover in webinars and other content is incredible and I have learned so much from it. Highly recommend investing in this resource and investing in yourself!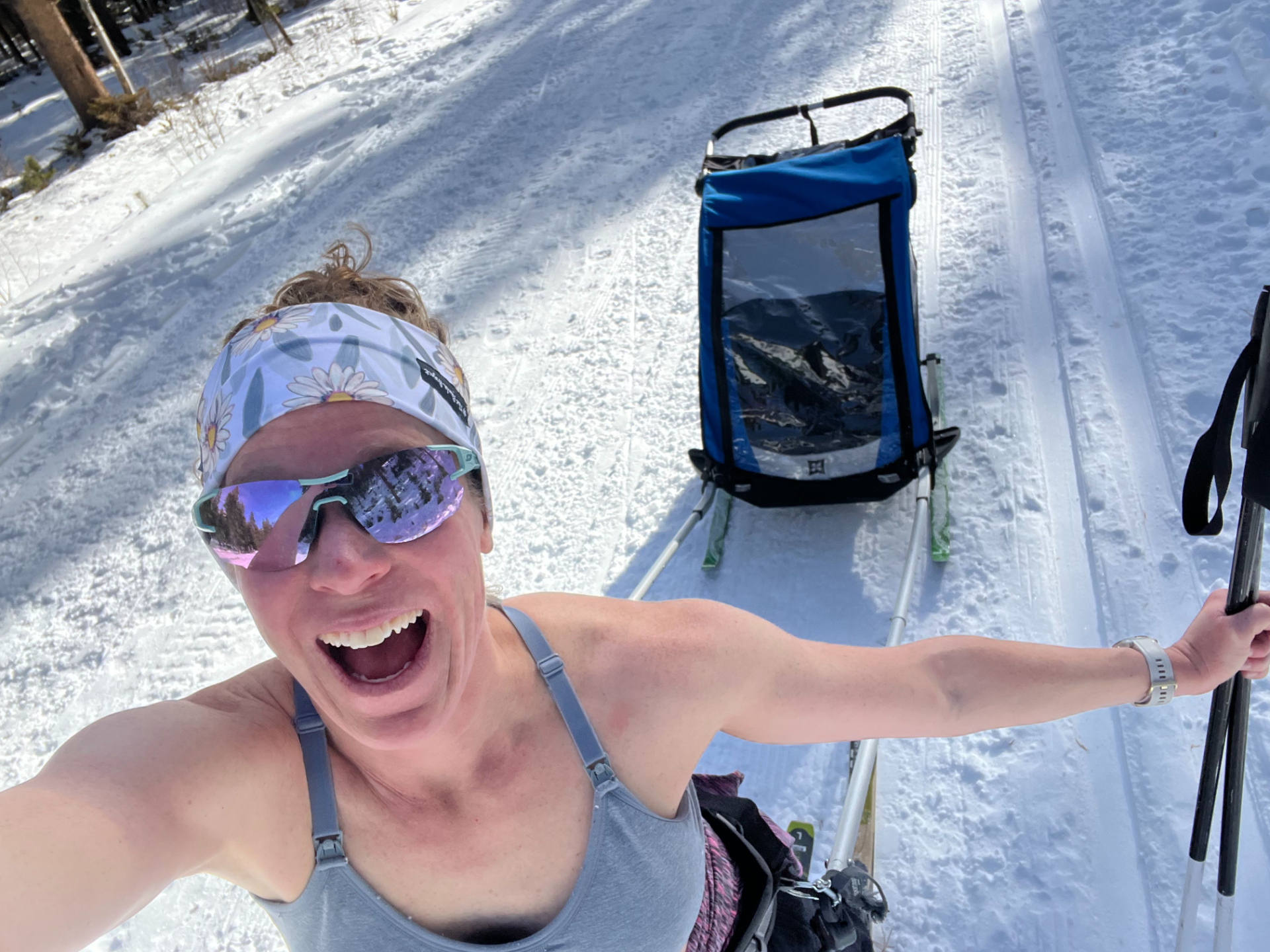 Sam D.
⭐️ ⭐️ ⭐️ ⭐️ ⭐️
Outdoor Women's Wellness is an invaluable resource for outdoorsy babes! The healthcare content is presented in an easily digestible and applicable manner. It is wonderful to have the ability to go through the healthcare content at your own pace. Base Camp is a great way to content with other community members. All around asset for those who are active outside.