What is a Professional Bike Fit and When Do I Need It?
Jul 20, 2023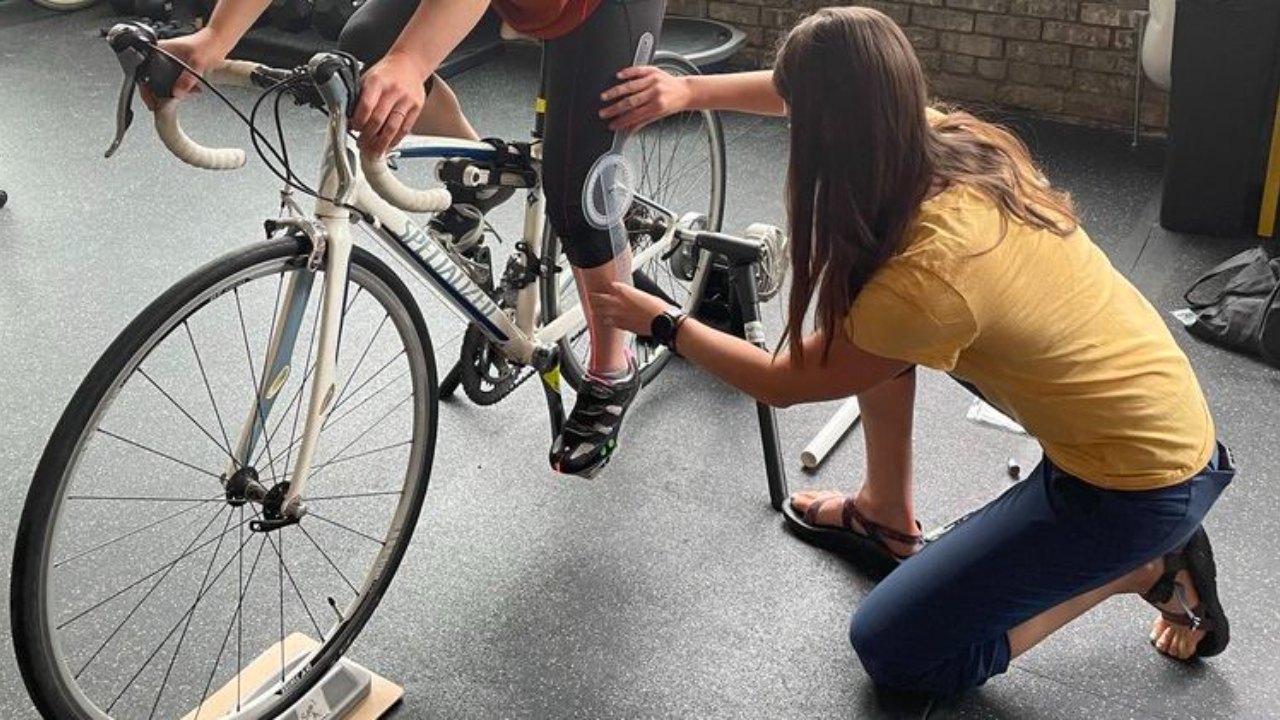 Written By: Dr. Zoe Caliendo, PT
What is a Professional Bike Fit ?
A Professional Bike Fit is a full assessment on customizing your bike to fit to YOU. It is based on YOUR individual anatomy, physiology, pervious injuries, riding style and goals. Unfortunately, bike fits are not a one size fits all. There is no magic calculation based on your height and riding style to find out what will work best for you. That is where the help from a licensed Doctor of Physical Therapy (DPT) comes into play. DPT's are specialist of the musculoskeletal system and biomechanics. DPT's can apply these skills to make sure you and your bike are compatible. This will optimize your riding to reduce pain (if applicable), improve efficiency and improve performance.
A Professional Bike Fit is a 90 minute appointment that goes into depth on how you move on and off the bike. Your PT will adjust your foot position (cleats if applicable), seat high, seat fore and aft, seat angle, handle bar position, handle bar height, brake position and can make recommendations if you need different parts. They will also give you exercises for on and off the bike to improve your own body mechanics to become a better rider.
Who Needs a Bike Fit?
Realistically everyone can benefit from a fit. When we buy a bike we usually adjust the seat and that's about it. Having a train professional fit your bike can optimize your positioning early on if you are in pain or not. Bike fits only improve positioning but also efficiency on a bike. Typically, I complete fits for individuals who are currently having pain. This pain is limiting their rides short or long. The most common conditions I see on a bike are low back pain, knee pain, neck pain with or without hand numbness, and saddle numbness and pain.
Biking for long periods of time can cause fatigued and muscle pain or the good pain but when your pain is limiting you to push or making you not want to spend time on your bike there is an issue.
Dr. Zoe Caliendo, Physical Therapist and Certified Professional Bike Fitter completes bike fits virtually or in person if you live in the Reno-Tahoe area. She works with local bike shops to help get the parts you need or you can even complete a mobile fit from your home. If you are interested in a bike fit or have questions schedule a FREE 15 minute consultation with Dr. Zoe to see if it is good fit for you.
Zoe is an avid mountain biker as well as road biking for commuting and getting around town. Zoe has completed over 50 bike fits on all style of bikes including road, mountain, gravel, time trials and fixed gears!